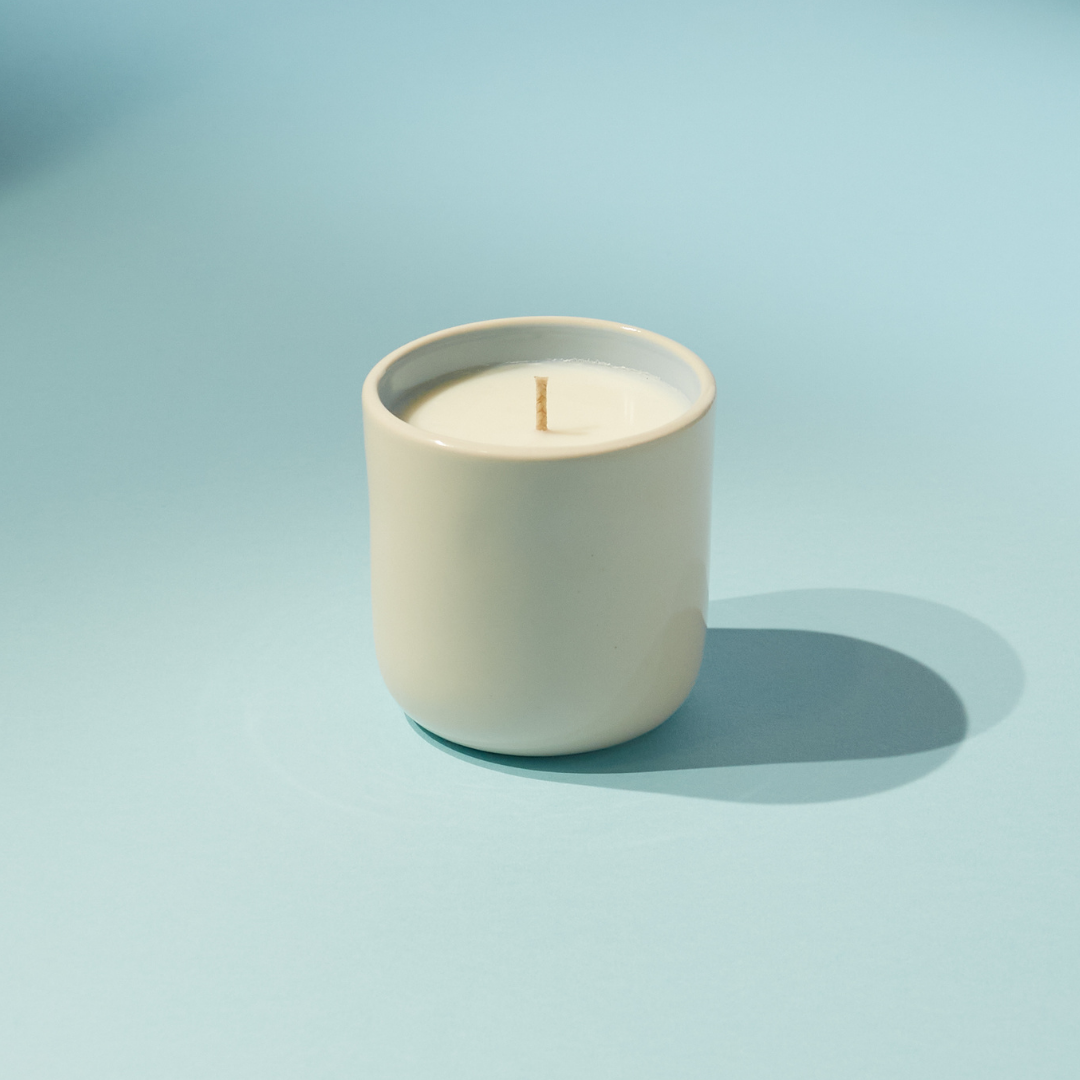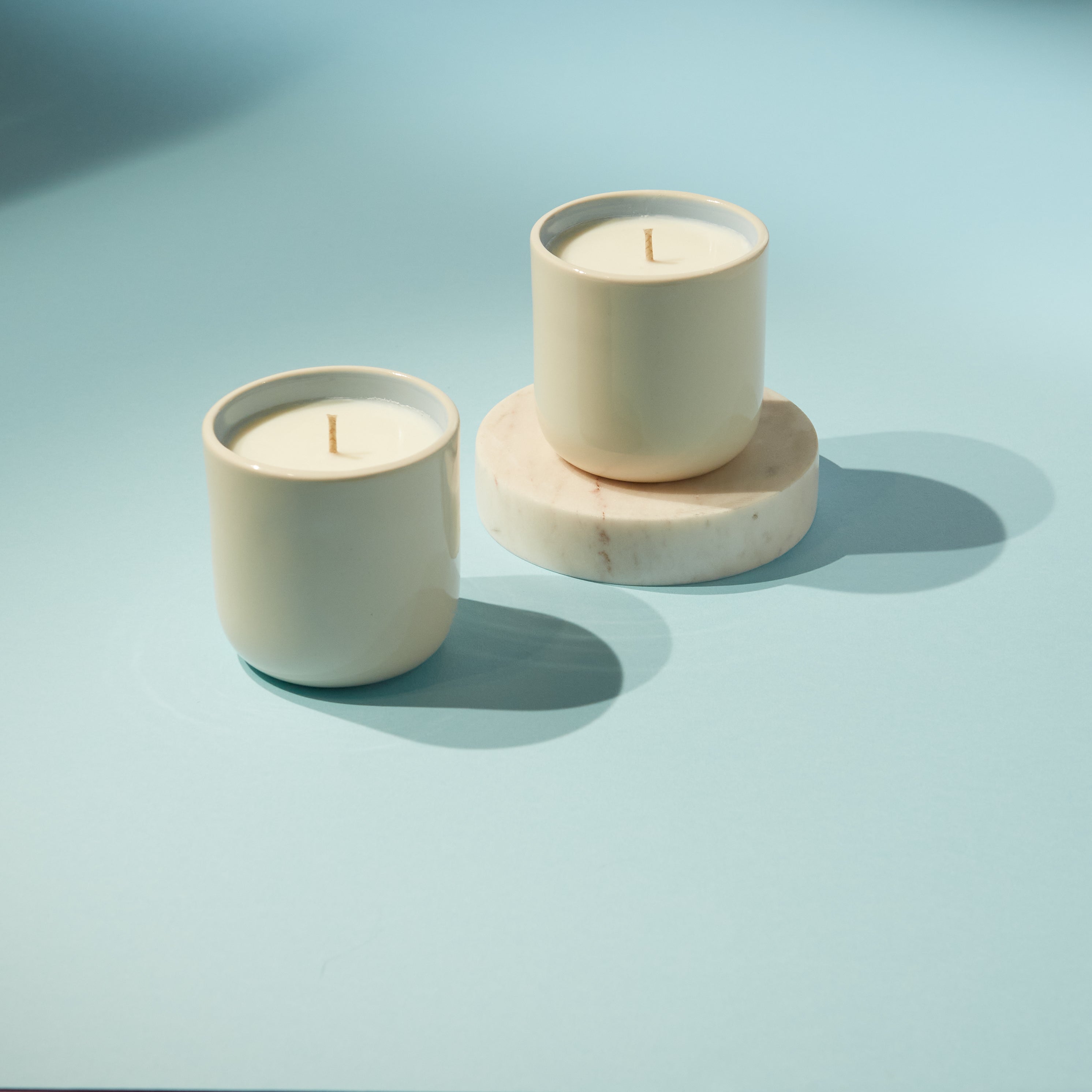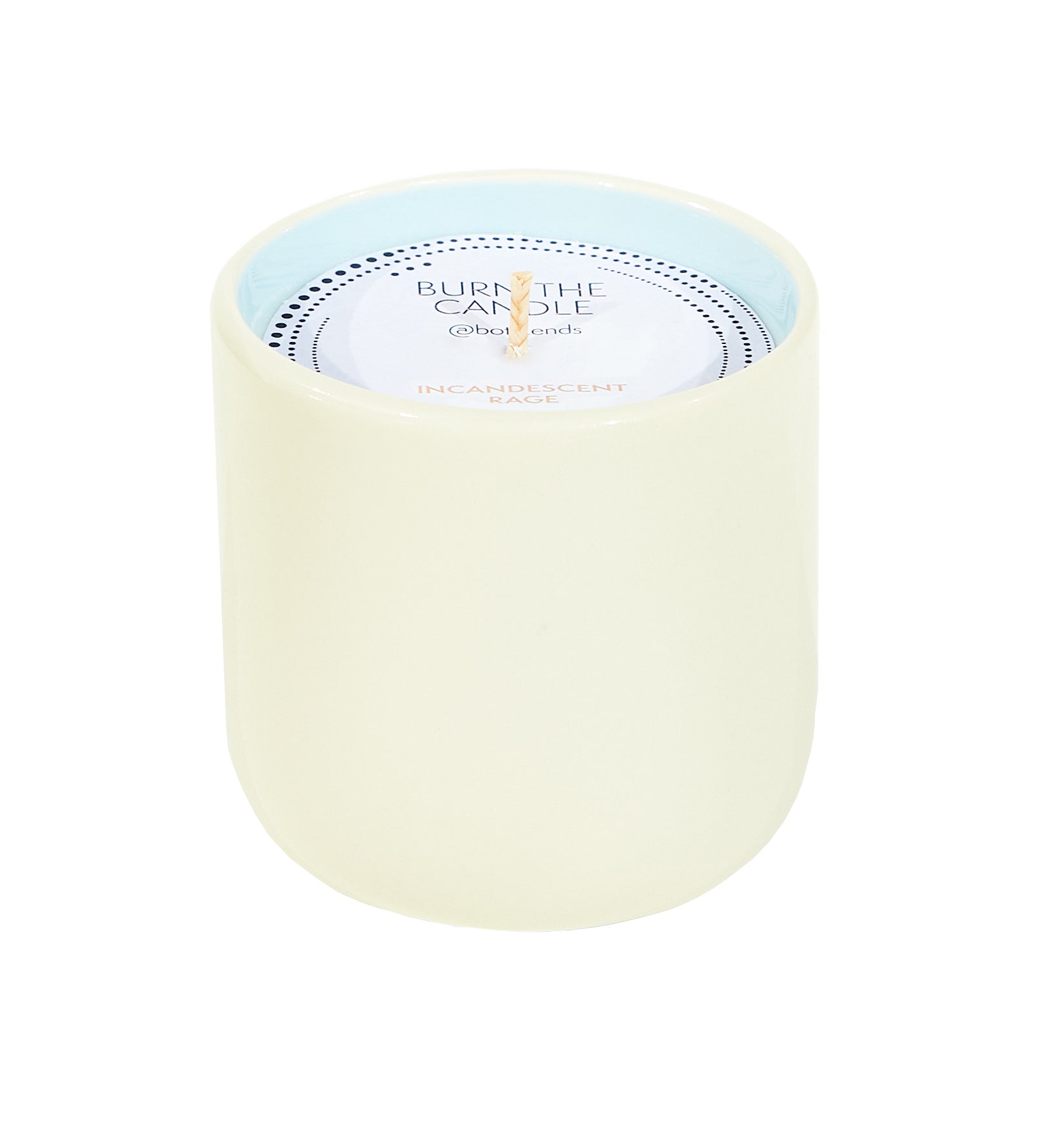 The antidote to pure, unadulterated - sometimes inexplicable rage!
When it's been one of THOSE days, Mercury is in Retrograde AGAIN, your fuse is non-existent and you fear the only solution is to throw your phone/laptop/child/partner/boss out the nearest window! 
Strike the match, burn the candle and unleash the antidote. Dial down the rage and draw a line in the anger quicksand, Frankincense and Kanuka help deepen the breath whilst Ylang-Ylang and Lime lighten emotions and absorb the anger. This power blend does the heavy lifting for you, taking the edge off so beautifully that in the end- it's up to you whether you leave the cork in the bottle!
Superior vegan natural wax: made entirely from brassica and coconut waxes, free from petrochemicals, toxins, enhancers and additives.
100% pure essential oils: our aroma blends are only ever made from 100% pure essential oils, meaning you get all the aroma without any synthetic or fractionated chemicals in your space.
Unique porcelain ceramic jars: each one of our jars are an entirely unique and individual piece of art, hand made in the Potteries in Staffordshire - the worldwide home of ceramics.
There's a right way to burn your candles? Who knew!?
For best results when lighting for the first time, allow the wax to melt to the sides of the jar, ideally for 2-4 hours to allow a full melt pool. This should ensure further consistent burns, avoiding tunnelling and candle waste.
The maximum burn time is 3-4 hours per burn. Always trim the wick after each burn by breaking or cutting off the burnt ends when cool to 1/4 inch.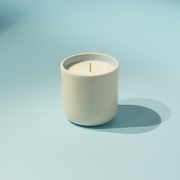 INCANDESCENT RAGE